ClearBrain
Taking on: Advertising
Predictive analytics platform ClearBrain helps companies target ads toward the users most likely to, for example, sign up for a subscription, buy a product or cancel their account. It does this by pulling data from the tools that businesses are already using, then deploys artificial intelligence to analyse and group users based on how likely they are to perform a specific action.

The company claims it is on a mission to democratise AI for advertisers, because while the technology it has developed has been available to larger companies for a while, smaller companies haven't been able to compete, regardless of whether they wanted to buy or build it internally.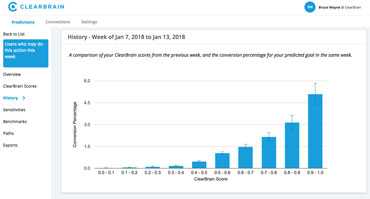 Aperio
Taking on: Hacking
Israel's Aperio Systems aims to make it easier for operators to detect and mitigate potential intrusions into critical infrastructure, like power plants, before they can cause any harm, by using machine learning to detect when data has been tampered with.

Hackers typically try to hide their activities by tricking sensors into reporting that everything is working as usual. However, Aperio's tools don't just look at the data sensors report but also at all of the noise that's typically filtered out. Hackers can't reproduce this noise, so the system knows something's amiss. Looking at the plant as a whole, Aperio can also typically tell you what's actually happening underneath the forged data so that operators can decide whether they have to hit the red button and shut down operations, or whether they have enough time for a controlled shutdown.



AskPorter
Taking on: Property Management
Set up in 2016 by long-time friends Tom Shrive and Sam Tassell, AskPorter is essentially a multi-channel communications platform with an AI digital assistant, which serves all the parties involved in the property management process, from managing agents to landlords and tenants.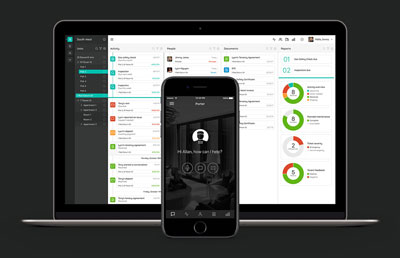 "Our mission is to leverage AI to help property owners and managers build better relationships with their customers by streamlining costly processes whilst delivering a really compelling tenant experience," said Shrive, AskPorter's CEO.
AskPorter now plans to roll out its platform nationally, as it, in Shrive's words, "begins to redefine service levels within the property management sector".
Nexar
Taking on: Road Safety
Nexar's dashcam app uses computer vision and sensor fusion to detect accidents and analyse road conditions, then sends real-time alerts to other vehicles on its network. Its tech is also used by insurance companies for collision reconstructions to help with claim investigations.
The app was first launched in 2016 and is now used by drivers in 740 cities across 160 countries, the company claims. Its biggest markets are currently New York City (Nexar says it's used by more than 10% of ride-sharing drivers there), San Francisco, Tel Aviv and Las Vegas, but the company now has its eyes on the Chinese market.
"China is an incredibly exciting market for us which we always have our eye on. We do already have a large number of drivers in China who drive with Nexar, and partnering with local players in the region could assist in accelerating our drivers' footprint in the region," said CEO Eran Shir.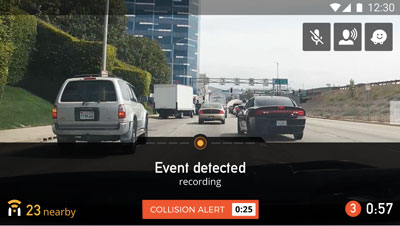 Element AI
Taking on: Artificial Intelligence
Many people see the advances of AI as potentially more dystopian and worrisome than beneficial — not to mention reserved for the select few who have the financial and human resources to build AI systems — but Element AI wants to position itself, and AI, as something that can be used to help everyone.

The Canadian startup works with charities, non-governmental organisations and others on "AI for good". Element also works in areas like finance, cybersecurity, manufacturing, logistics and robotics where it address all the AI needs of an organisation — from strategic roadmapping and ready-to-deploy applications, all the way to implementation of transformative business solutions through an AI as a Service (AIaaS) platform.