company insight
Unlocking the potential of unstructured data:
How Intelligent Automation helps organizations succeed in today's digital economy
Almost all sectors providing services are swamped by a deluge of data that needs to be processed and handled with fastidiousness. The volume of information that is flowing is not likely to lessen but is bound to rise exponentially - a challenge business operators are facing today which requires optimum efficiency to be met head-on.
That is the reason why various sectors whose trade involves dealing with a huge customer base are focusing their attention on artificial intelligence or AI. There's no argument that AI is the evolving technology that has been making its presence felt.
The Inroads of Artificial Intelligence
AI has been functioning, not in a sci-fi movie, but in the real world for several years already. AI is no longer a trial balloon but a proven tool. The technology is actually the product of human ingenuity that was developed to improve the way humans live and interact.
AI is making inroads in just about every industry. Its intrusion is by no means meddling in human affairs but a welcome interference. AI has blended perfectly with its mortal creators. Every aspect of document management and business process workflows, as well as customer service, is being re-engineered. The end result benefits the greater majority.
Raising the Bar of ExpectationS
The digital age has spawned various channels of communications. With available conduits such as e-mails, social media, and chatbots, there is no need for face-to-face interaction. However, customers have become more intuitive and demanding.
They expect nothing short of a competent, problem-free and timely service. Thus, there is solid motivation for every sector to utilize intelligent automation to meet those expectations and get things done.
What AI brings to the table is an entirely unique aptitude. Combining language, recognition, machine learning, and visual features with automation transcends the constraints of the old-style, less-efficient methods of servicing clients.
AI is capable of performing end-to-end tasks from inquiries, information dissemination, product presentations, and sales generation. It can also take on problem resolutions and customer service issues.
With intelligence so profound, AI can comprehend and read texts as well as analyze situations just like humans. What's best is that AI is quicker when prompted to take action.
In truth, some customers may not be able to tell apart an Autobot from a real person. AI has so far demonstrated its ability to effect meaningful changes in customer interaction and score high in customer satisfaction.
Enhanced Customer Experience
One industry sector where AI is gaining steam is insurance. The processing of insurance claims, in particular, has been streamlined, thanks to the amazing handiwork of AI. Insurers can engage customers through AI-powered chatbots.
The automation of insurance claims favors both insurer and client. When a customer files for a claim, the settlement is anticipated to be speedy and correct. On the part of the insurer, the AI technology is programmed to detect and prevent fraud.
The example is just a glimpse of how customer experience can be enhanced by artificial intelligence. In this instance, it's the cognitive computing ability that is applied. Approval of ordinary claims takes minutes from the time a claim is submitted. AI will also send notifications to the claimant as to when or where payment shall be released. It's full service at every customer touchpoint.
AI has the power to boost reputations and reinforce client relationships in virtually all business sectors. Not only will AI lift customer satisfaction levels but will also open windows of opportunities for service providers.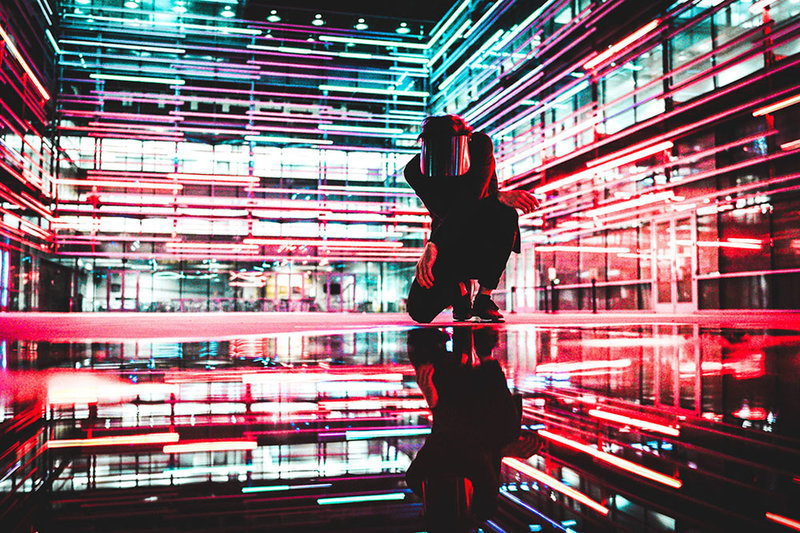 Digital Technology is the way to go
Embracing digital technology and using it as a strategy makes good business sense. How else can an enterprise process voluminous, unstructured data or records without a clever technology?
Continued reliance on manual and error-prone systems would be costly and could lead a business to extinction. Surviving in the present environment requires sweeping changes, mainly technological. It's an explosion waiting to happen if the influx of data can't be managed and used efficiently.
When you look at new technologies like AI and what it can do, chances are it's applicable to any organization. AI can process and analyze unstructured data regardless of the transmission source. Data can come from emails, pictures or social media posts. That is the kind of versatility AI holds.
Operational inefficiency is a thing of the past. Besides tangible cost-reduction implications and zero human error, AI consumes less time, energy, and services more customers. Responding to customers promptly and attending to their needs are equally important as solving a problem.
The fundamental change in operational procedures goes beyond the shift from man to man-made machine. The impact of artificial intelligence is far-reaching. The technology weaves data, people, an d systems together to bring about the ultimate customer experience.