BotStar
Taking on: Customer Service
Online chatbots have become increasingly popular for companies looking to improve their customer service, providing triage services and answers to frequently asked questions in a manner that is both on-brand and easy to use.
However, developing chatbots can be a challenge for businesses, requiring complex programming or the use of a third-party solution. And it is this issue that BotStar is designed to change.
An online chatbot platform, BotStar allows users to design, develop and train custom chatbots using an entirely visual interface. This reduces the technical barrier to chatbots, while providing an environment where the complex interactions of a conversation can be easily visualised and understood.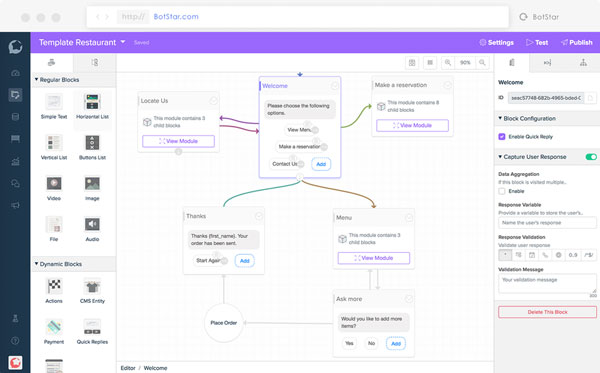 Cien
Taking on: Sales
Sales is a high-stakes field where anything that gives you an edge can provide a significant boost, which is where Cien is hoping to help. An AI-powered productivity app for the sales industry, it draws connections between sales data to predict the outcomes of interactions.
This allows users to focus on leads with the highest potential for success, and also allows team leaders to assign the people most likely to close a deal to each client.
Cien also allows managers to see vital data about their workers, including product knowledge, closing ability and work ethic.

SocialBook
Taking on: Brand Marketing
Designed as a tool for marketers, SocialBook is an AI-powered search engine for influencers on YouTube and Instagram. Powered by machine learning, it is designed to provide otherwise invisible insights in real-time, allowing marketers to find influencers that are best suited to their brands' needs.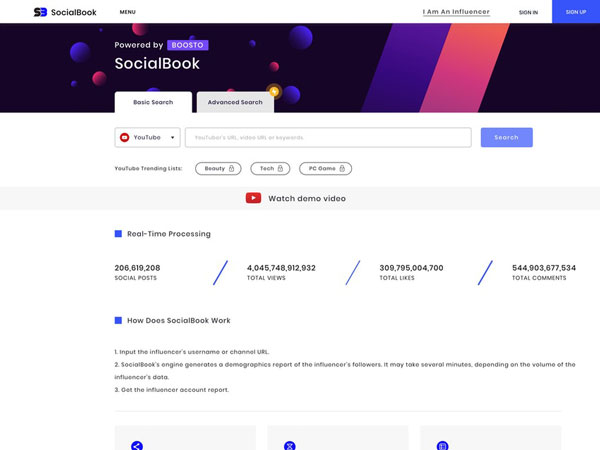 Users of SocialBook input a username or channel URL to get a detailed demographics report of an influencer's followers. They can also search by keyword to discover new influencers to connect with.
Deep Eye
Taking on: Advertising
In a world dominated by advertising, it's easy to get lost in the noise. Deep Eye plans to take on this issue with an automated visual attention prediction model.
Essentially it is an online system that allows creators to assess content and determine how it attracts customers' attention, based on where they look the most. For marketers, it is a more efficient, online version of eye tracking studies that works across websites, social media and newsletters, as well as in offline spaces. Most significantly, it speeds up the process, allowing for rapid iteration.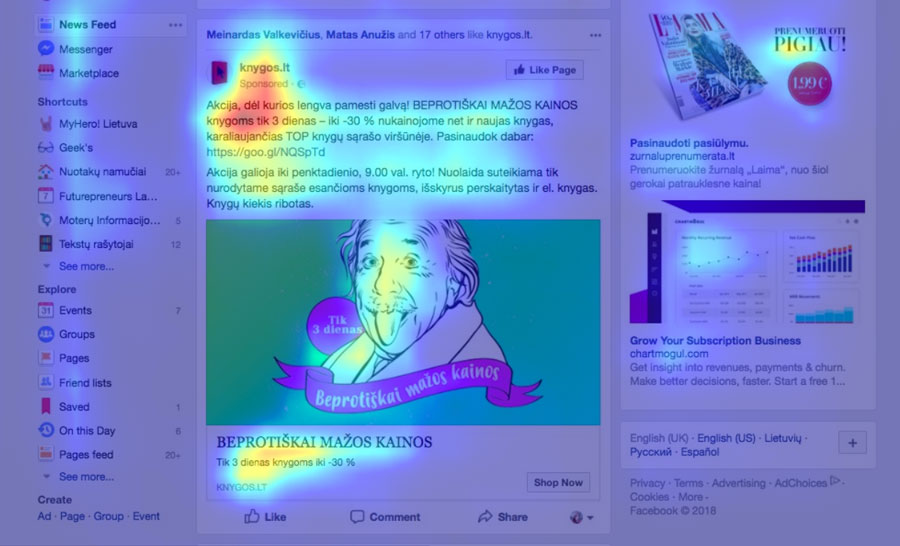 Ranked
Taking on: SEO
Search engine optimisation is an aggressive field, with best practice regularly changing and tricks of the trade shrouded in mystery. Ranked, however, aims to simplify the process by handing over the heavy lifting to AI.
The tool uses AI to mimic the strategies of your more successful competitors and leapfrog them on Google. It also regularly monitors rankings, ensuring that pages do not slip down over time.
Rank also offers real-time SEO reports that include information on how to improve a site's listing, which the tool itself can then implement.